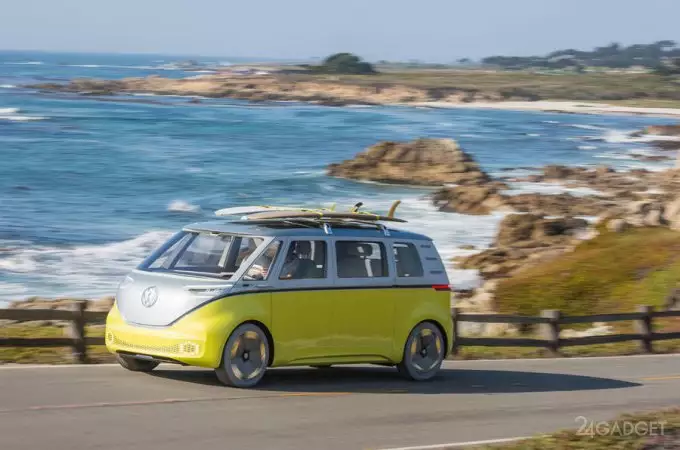 Volkswagen CEO Herbert Diess spoke about the future of the I.D. Buzz. The electric car, recently introduced in Detroit, was so popular with the public that the company decided to release it. Mass production starts in 2022.
The novelty will be the new version of the legendary Volkswagen T1 minibus. The length of the electric van is 5 meters. Designed for a vehicle with a modular passenger compartment system for eight passengers.
According to the preliminary plans of the manufacturer, two versions will be produced: with one and two electric motors. The power of the basic version is 268 liters. from. 8caa42f5a9df53968033bf99609e44f68caa42f5a9df53968033bf99609e44f6it will be possible to drive up to 430 km without recharging – the battery capacity for it reaches 111 kW.