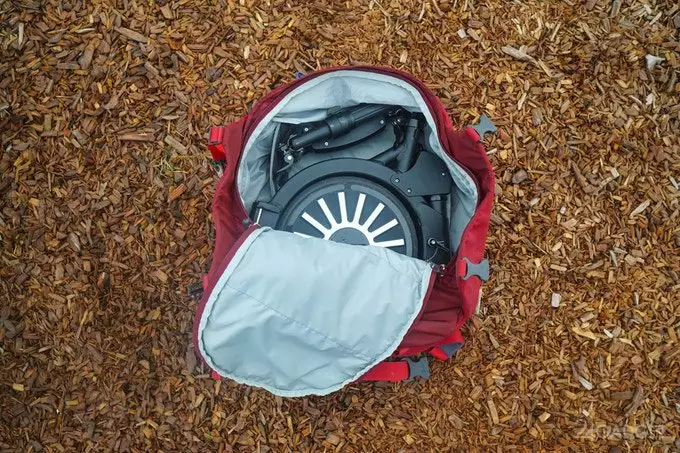 Folding bikes are always of interest, because in the city this design is convenient in every sense: a two-wheeled vehicle is easier to carry in an elevator, bus, metro, car trunk, it is more convenient to carry it on stairs and leave it in the back room in the office. The electric ORGO model is also good because it takes up a minimum of space when unassembled. It can even fit in a backpack.
ORGO is deprived of pedals and large wheels, while its weight is slightly over 10 kg. At speeds up to 25 km per hour, an electric bike can travel 20 km. The battery is completely waterproof, which is not surprising given its placement in the wheel. It takes 2 hours to resume a full charge. The device is turned on with one button, the magnetic brakes are controlled by pressing the left handle. The electric bike is protected from accidental folding by two locks near the middle and rear wheels.
By pre-order, the electric bike will cost $ 595, delivery will take place in April.