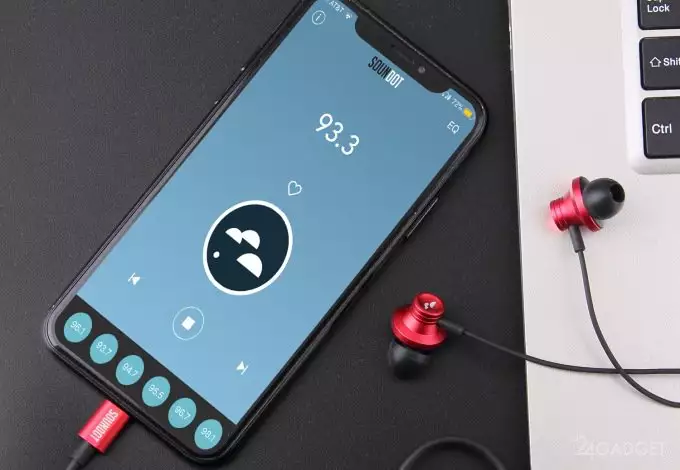 Being without the Internet is easier than it sounds. For example, the gadget is being repaired, the power is intermittently or a natural disaster has occurred. And sometimes the traffic ends. In this situation, FM radio will help. It will allow you to listen to music and keep abreast of recent events. However, not everyone has receivers. And even smartphone makers are slowly ceasing to activate them.
Blackcloud AF1 earphones can now help out with their own FM wave receiver. They are compatible only with iOS devices and are supplemented by a lightning connector. The gadget cable also plays the role of an antenna. A microphone was built into the device, as well as a panel with buttons for adjusting the volume, switching songs, receiving calls and activating Siri. According to the manufacturer, the headphones transmit sound without losing quality, thanks to the 24-bit chip and dual dynamic drivers.
Developers have released a special application for AF1, which provides sound effects and a 6-band equalizer. Settings are stored in the internal memory of the headphones. The sound will be the same for all compatible devices, and without installing the application.
Daily listening to the radio is hardly relevant today, because there are podcasts, YouTube and streaming services. However, this is a good safety net: it will be possible to receive information in emergency situations. Headphones are sold on the manufacturer's official website for $ 80. The following year, Blackcloud promised to release an analogue with a Type-C connector that supports Android devices.