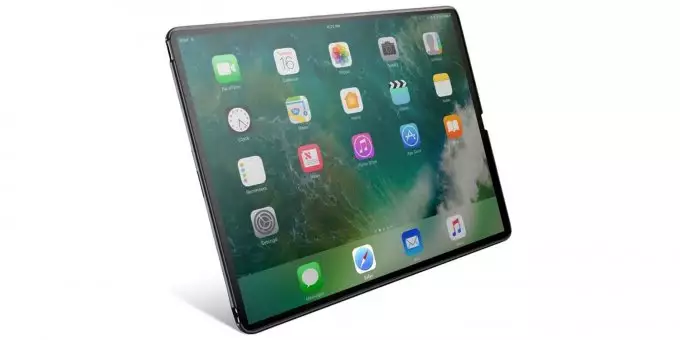 The next tablet Apple iPad Pro will complement the thin frames, as well as Face ID technology that recognizes users by face. At the same time, it will be deprived of the proprietary home button and Touch ID fingerprint scanner. Experts found hints of this in the fifth beta of iOS 12. In the latest version of iOS for developers, there is a new icon designed for the iPad. It differs significantly from the previous version, showing the thin bezels of the display and the missing home button. In addition, the display does not have an iPhone X-style screen cutout. In addition to this, Face ID technology is mentioned in the firmware code.
Earlier, iOS 12 beta for developers revealed evidence that confirms that this year's iPhone will support two SIM cards, and the iPhone X Plus will have a specific horizontal mode, like the iPad.
There have been leaks that indicate that Apple is working on two new iPad Pro models. Their diagonals will be 12.9 and 11 inches. Like the iPhone X, new items will be made frameless, and will also deprive the home button and Touch ID, which scans fingerprints. But complement technology Face ID.