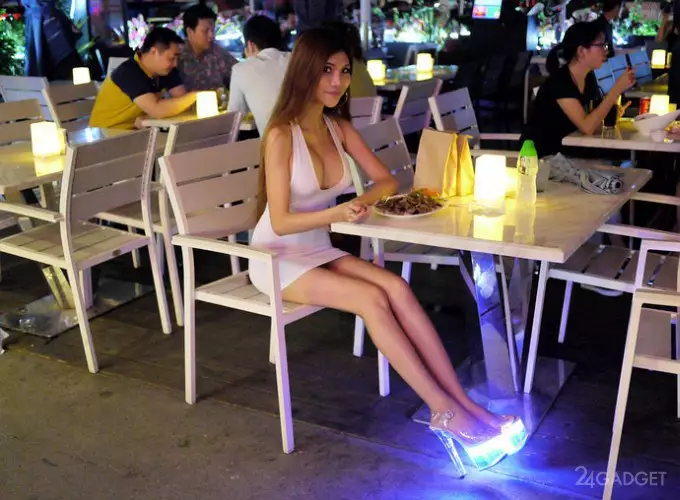 An inventor from China, who created for herself a spectacular skirt with backlight, decided not to stop there. The girl decided to fill up her wardrobe with modified shoes – a model with a high heel and with a transparent sole, the girl equipped, of course, with LED-backlight.
A young Asian woman designed a block for a battery and an electronic circuit board in TinkerCAD.
The needlewoman complains of the imperfection of 3D printing – small holes are printed poorly, you have to clean them with a small drill.
A short LED strip in the shoes made it possible to get a more compact battery. It is enough for continuous illumination at full brightness for 4 hours.
The circuit board and the battery could not pass into the sole of the sole together, so it was decided to attach them to each other on the magnets – this is how the flexible structure was saved, and there was nothing hanging around.
Like in a skirt, the backlight can be controlled through the application on the smartphone: set color schemes, synchronize with the rhythm of the music.
The girl
notes that she is already working on a new version: the shoes look spectacular, but are much more difficult to manufacture and scale than a backlit skirt.