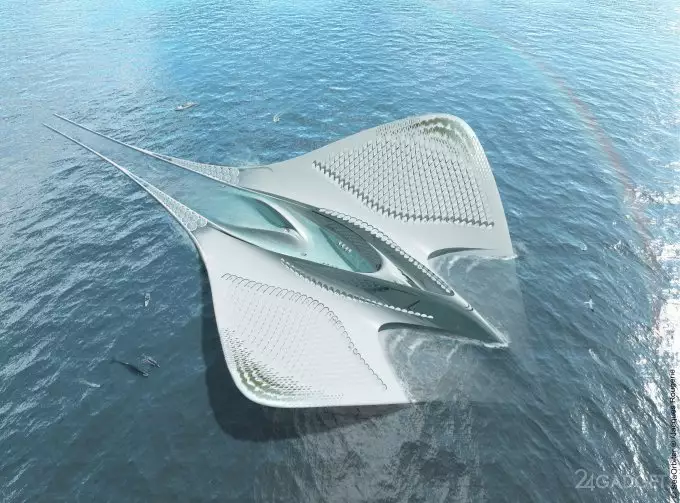 The dream of creating entire cities in the water or under water has long been exciting the minds of science fiction writers, scientists and architects. For example, two beginner French architects have already demonstrated their concept of the stationary floating city Arctic Harvester, Architect Jacques Rougerie offers his own version of a drifting city. He developed the project of the huge floating autonomous city "City of Mériens", the form of which he borrowed from the Manta ray (or the giant sea devil).
The architect is known for his love of the sea and one of his projects, the SeaOrbiter floating laboratory will probably be implemented. This time the project is much larger. The floating city will have a length of about 900 and a width of 500 meters, and about 7,000 scientists and students will be able to accommodate.
On board there will be residential areas, recreation, leisure, sports, science laboratories and lecture halls. It is planned that the city will be completely autonomous, self-sustaining and absolutely environmentally friendly.