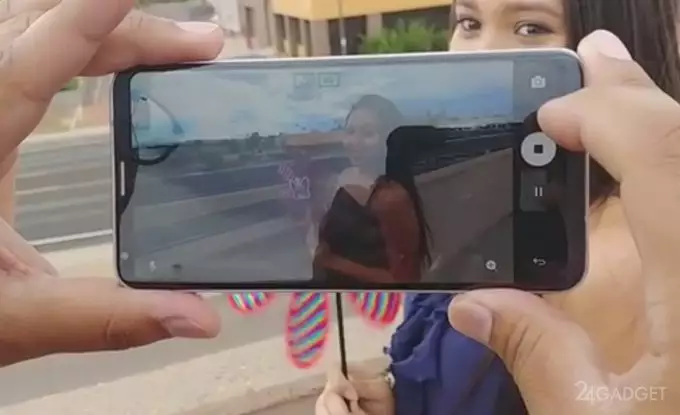 In preparation for the presentation of the new flagship, the president of South Korean company LG Electronics Mobile Communications Juno Cho talked about the main advantages of the main dual camera V30. The flagship, the announcement of which will take place on August 31 on the "zero" day before the public opening of the IFA 2017 annual Berlin exhibition, will be equipped with a f / 1.6 lens and will open a new era in the development of camera phones.
Compared to the f / 1.8 lenses found in the flagships, the novelty will be able to increase the light flux to the sensor by 25%, which means that the pictures will be clearer and better. It will save photos from distortion and improve the color rendition of Crystal Clear glass (it will replace traditional plastic for smartphones). Previously, such lenses were used only on SLR cameras.
Among other options, Juno Cho mentioned reducing edge distortion by one third when shooting wide-angle frames and a selfie camera compared to the LG V20, laser autofocus, optical and electronic image stabilization system. In addition, the TouchSense system used for the updated interface will allow you to tactilely feel the touch buttons and lively perceive the various special effects in games and movies.