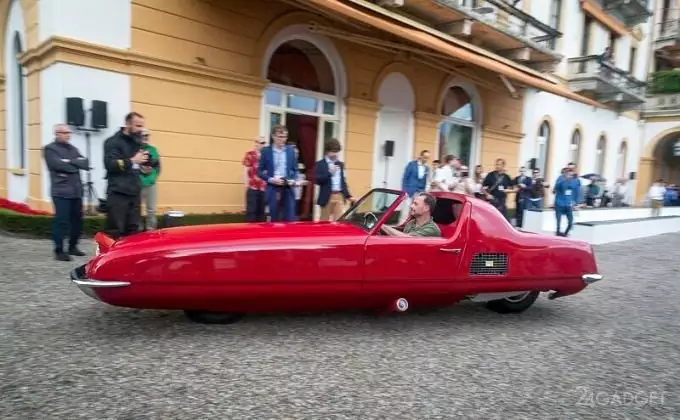 Car designers are working tirelessly to create original vehicles. A special class of car, over the design of which engineers have been struggling for decades, is gyrocars that use massive flywheels for stability and stabilization of the ride.
One of these projects was developed and assembled back in 1967. The design of the Gyro-X has only two wheels, and stability is provided by the flywheel. The mass of the Gyro-X is 839 kg, the maximum speed when installing an engine of 80 horsepower is 201 km / h.
A car built in 1967 was found only in 2018 in a dismantled condition. But with half a million dollars in investment and Jeff Lane's enthusiasm, the amazing vehicle is back on track. After rebuilding, the Gyro-X successfully passed the test on the streets of Nashville, USA. Now it is part of the Lane Motor Museum in Nashville.