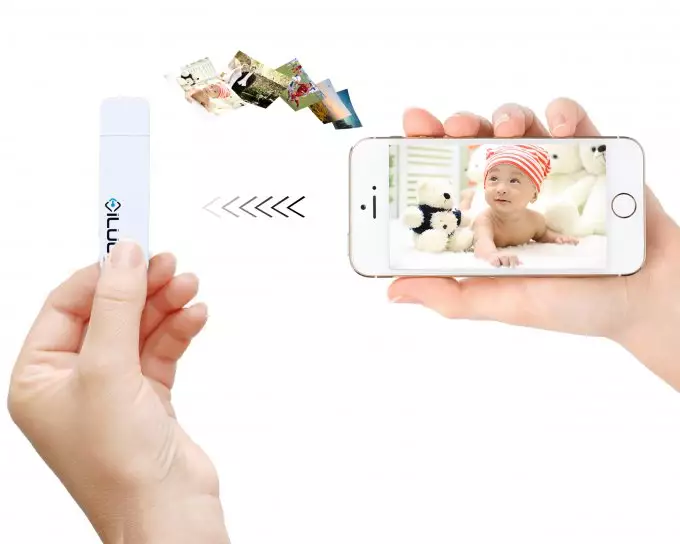 iLuun Air is the first wireless flash drive designed to work with Apple devices running iOS 8 or higher. Thanks to the wireless Wi-Fi interface, up to eight users can use data from the gadget. The transmitted materials are securely encrypted, and therefore there is no need to worry about their theft by unauthorized people in the iLuun Air coverage area.
According to the developers, iLuun Air can be used to transfer files between devices (using a convenient application), broadcast video and audio, store data and backup systems. The product is offered in four versions with 32, 64, 128 and 256 GB of memory. For quick transfer of large amounts of information, connecting to a PC and recharging, there is a USB 3.0 port. iLuun Air may turn out to be a popular gadget, given that the iPhone and iPad do not have a slot for memory cards, and for models with a built-in flash drive of a larger volume, you must initially pretty much fork out.
Soon iLuun Air will appear on the Kickstarter site, the cost of the flash drive is still unknown.