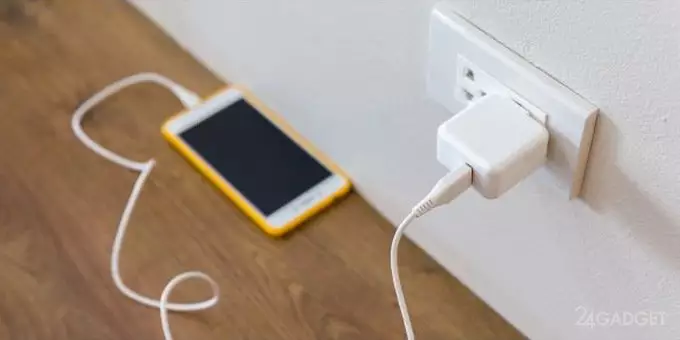 Smartphones made by Apple are considered the most secure and secure. However, they are sometimes hacked. An interesting story with the \According to the owner of the iPhone under the nickname Ms. Yang, when he connected his smartphone to the charger, he began to live his own life, periodically trying to make rather expensive purchases.
As soon as the Chinese connected his iPhone to charging and put it on the table, the device itself launched Ctrip, a popular travel service in Asia. Next, the smartphone, having opened a section with hotels, proceeded to place an order for a presidential number located in Shanghai at a price of $ 1,570. The WeChat application immediately started, in which the order is paid. But at that moment, the owner of the device, taking it in his hands, simply pulled out the cable. After which the process stopped. Some time later, he again tried to charge his smartphone. The story repeated, however, this time the iPhone tried to book a train ticket on WeChat. Moreover, the gadget arbitrarily switched from 4G to 2G.
As stated by Ms. Yang, he did not have a jailbreak on the iPhone. It is only known that he charged the device using an unofficial cable and power adapter. It is still not known exactly why the smartphone came to life, but similar situations have been noticed before. On the official website of the manufacturer, incidents of this kind have been reported over the past four years. As a rule, gadgets went crazy when they were charged with unofficial accessories. Whether it is a question of a virus working through chargers or a certain software error is still unclear.