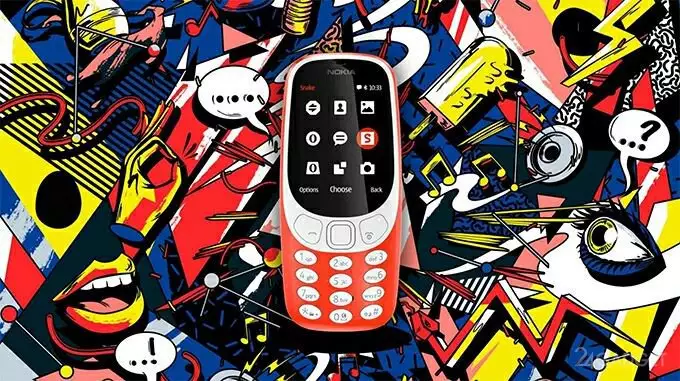 Many fans of Nokia products were enthusiastic about the message that was heard at the MWC 2017 in Barcelona about the return to the market of the legendary Nokia 3310. This phone was the opening of 2000 and won love and popularity with its reliability and ease of use. Therefore, HMD Global (the successor of Nokia in the field of mobile phones, based in Finland) decided to release an updated model 3310, the launch of which is scheduled for mid-May. The production of the \However, counterfeiters from Asia actively intervened in the plans of Finnish entrepreneurs, who are already offering fakes, with a designer look that looks similar to a future novelty.
The first 3310 clones that appeared on the Asian market did not have the Nokia logo, but resembled the new phones so clearly that Avaxx, the official distributor of Finnish phones in the region, promised strict sanctions against fake manufacturers. However, this not only did not scare the counterfeiters, but also raised the production of fake phones to a new level. The following clones began to look even more like the original 3310 model – even Nokia logos appeared, and not some "Nokla".
It should be noted that it is quite easy to identify fake Nokia 3310 mobile phones. First of all, fakes have a smaller screen, in addition, the clones work on their own firmware of unknown origin, unlike the originals, which have Nokia Series 30 UI. A closer look at the keyboard also reveals a discrepancy between the fake and the original. However, the skill of counterfeiters knows no bounds and to prevent the possibility of getting to a fake device, it's better to buy the legendary Nokia 3310 in the official distribution network.