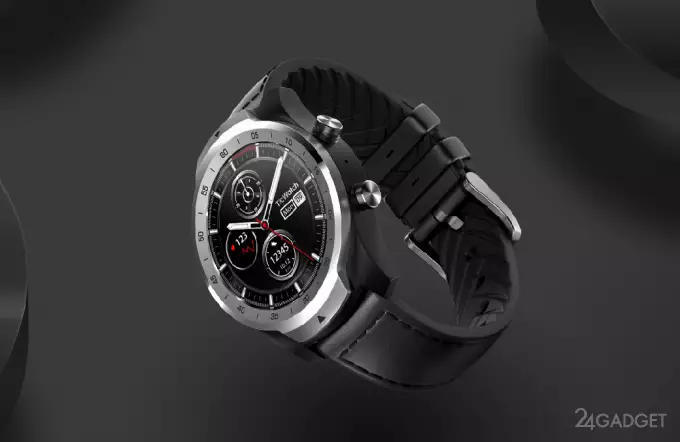 Most smart watches have relatively small batteries, because a large one will make the watch thick and heavy. Unfortunately, this means that while a traditional watch can run for several months or years without the need to replace batteries, most smart watches need to be recharged every few days, if not earlier. One method that some smart watches use to extend battery life is to turn off the display when you are not looking at it. But Movboi's TicWatch Pro takes a different approach.
The wearable gadget has a primary display that turns off when not in use to save energy. But there is also a secondary transparent display that can display time, step-by-step statistics, battery power, heart rate and some other data when the main screen is off. But it is worth pressing a button to turn on the main screen, the transparent display turns off, and notifications, applications and other content appear.
Mobvoi estimates that you will get about 2 days of time when you use them like a regular smart watch. On the other hand, you can completely disable all smart features and use TicWatch Pro in "Essential Mode", which basically turns a smart watch into a dumb watch. In this mode, the watch can work up to 30 days on a single charge. TicWatch Pro uses the Google Wear operating system, supports NFC mobile payments, and will go on sale this summer for about $ 300.