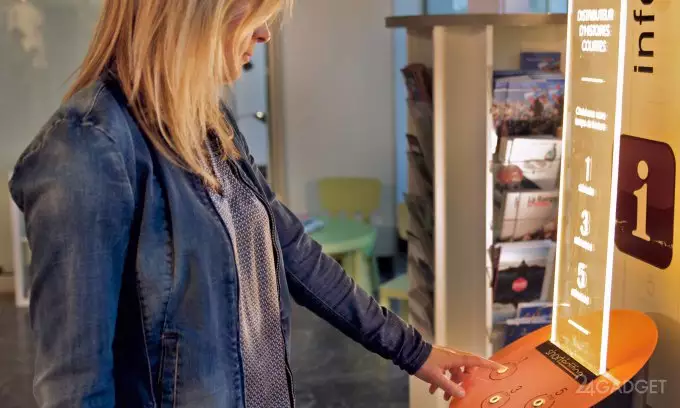 Short Edition is an edition that debuted wonderfully with an interesting project in France. Now their idea is implemented in America. What is the point? The publication came up with and implemented the Short Story Dispenser – a device that distributes short works of world literature to all comers, bored and languishing in line for people. Now they will be able to spend time more interesting and more useful than simply burying their nose in the gadget. In the era of virtual reality and incredible technology, this development seems as archaic as entertaining and informative.
The device works like a machine that prints receipts. However, it does not give out boring accounts and line numbers, but excerpts from short stories, poems and stories. The device is connected to the project database, which stores more than thirteen million texts from almost seven thousand authors. Among writers are not only classics like Shakespeare or Virginia Woolf, but also young authors published on the Internet.
The works were grouped into categories: five, three or one minute to read. The user can choose only the volume and duration of reading the work, the final selection is random.
Short Story Dispenser is completely free. For the first time, a literary machine appeared at Charles de Gaulle Airport. Now in France there are already one and a half hundred similar machines. Not so long ago, the first two dozen arrived in the States. The main investor of this project, Francis Ford Coppola, placed one of the devices in his Zoetrope cafe, located in San Francisco.