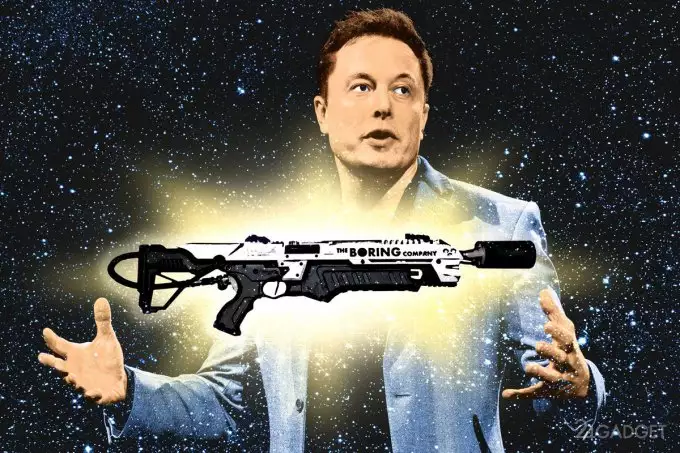 The epic story with flamethrowers from Elon Mask, designed to fight zombies, was continued. As a result of the fact that shipment of flamethrowers to buyers may cause problems with the execution of customs documents, the Mask had to rename the new product. The eccentric billionaire used his characteristic humor and sarcasm in relation to the actions of officials.
In response to a statement by customs officials that they will not allow crossing the border of devices with the name flamethrower, on Twitter Musk suggests calling devices not flamethrowers. At the same time, he demonstrated a poster with the corrected \Musk proposed two options for renaming flamethrowers. According to the first, he suggests simply and uncomplicatedly calling the device "not flamethrowers". The second, more serious and formal renaming is proposed in the following wording: "device for raising the temperature." The Boring Company, created by Mask to develop tunnel transport infrastructure in megacities, developed compact souvenir, but working flamethrowers. According to the founder of the company, the "toy" is designed to fight zombies, but if the weapon does not cope with the task, Musk promises a refund of the money spent.
After opening the preliminary sale of flamethrowers, in the first 100 hours all 20 thousand devices were sold at a price of 500 US dollars per unit. Flamethrower shipments with a free bonus fire extinguisher will begin in the spring. Musk himself admits that the flamethrower costs much less, but promises to reinvest all the funds received ($ 10 million) in the Los Angeles tunnel network program, which is implemented by The Boring Company. Despite the seemingly high initial price of flamethrowers, they are already offering them on eBay at prices ranging from $ 1,000 to $ 20,000.