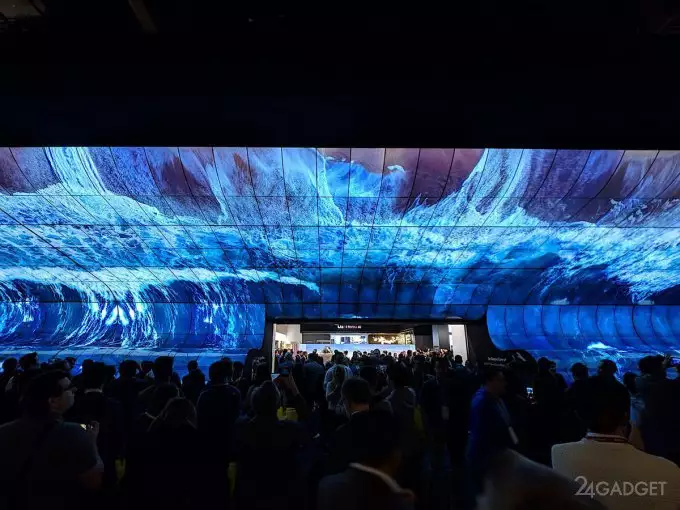 At CES 2019, LG presented unique models of TVs that differ in their original design and modern technical specifications. No less impressive was the installation annually organized by the South Korean manufacturer. This time, LG created a three-dimensional composition for the visitors of the event from 250 curved 4K-resolution OLED panels. The public sympathy was caused by the LG Signature OLED TV R, folding into a compact bedside table, in which the screen was rolled up. To put the TV in working condition, press the button in the stand or on the remote control.
Compact storage of the TV allows you to install it anywhere in the room. In addition, the function of not fully "exiting" the screen is provided, you just need to open the top of the monitor and you can receive weather information messages or control the "smart home".
LG also announced a huge 88-inch TV with 8K resolution, made using OLED technology. At the same time, artificial intelligence will improve image quality, since 8K video is rarely seen so far.
LG developers announced that this year most TVs will support Amazon's Google Assistant and Alexa voice assistants, and AirPlay will allow you to send content directly from Apple devices, bypassing the Apple TV set-top box.
, lgnewsroom.com