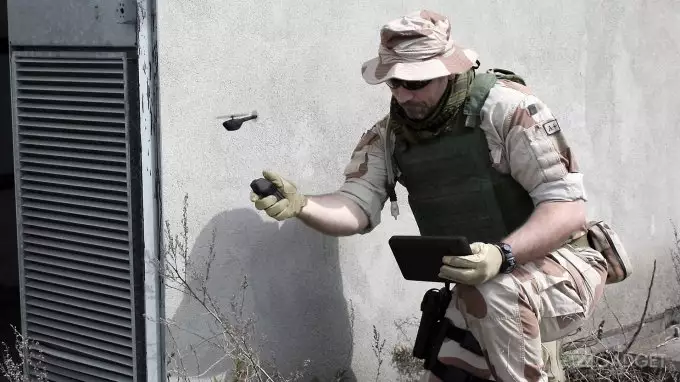 The use of unmanned aerial vehicles in the zone of military conflicts greatly simplifies the task of the military, informing them with the help of transmitted images of the location of ground targets, the size of the enemy, his weapons, and so on. However, it is not possible to use the same devices in areas with limited space, for example, in residential areas, inside buildings, and so on. Therefore, the U.S. Army intends to equip its soldiers with miniature drones by 2018, similar to those already used in the troops of Norway and the UK.
Since 2013, these countries have been armed with tiny 18-gram Black Hornet drones capable of flying at a speed of 18 km / h at a distance of up to 1.6 km from the operator for 25 minutes and at the same time transfer photos or videos to the controller in real time good resolution. True, there is one such mini-drone complete with a control system of about $ 190 thousand apiece.
The US military expects to find a more affordable solution, which has the following requirements: a drone weighing no more than 150 grams. and equipped with a high-resolution video camera, must be ready for flight within a minute after issuing the order, flight time – at least 150 minutes, range – up to 1.2 km, resistance to gusts of wind – up to 8 m / s. Received photo and video materials must arrive at the operator's controller in real time. At the same time, objects captured from a distance of 15-20 m should be distinguishable by 90% – this applies to both people and other comparable objects.