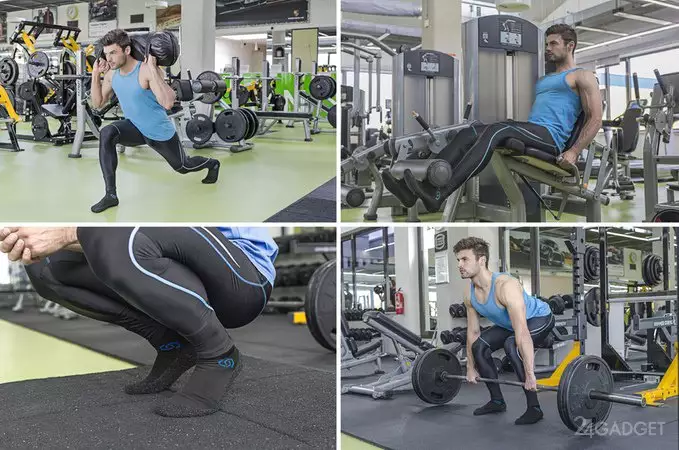 Kickstarter ends fundraising for the strongest socks in the world. The creators argue that in these socks you don't need any shoes: at Skinners you can do jogging, gymnastics, weightlifting, and just walk along the street. And all thanks to the super-hard rubber-like material on the sole.
In confirmation of the coolness of their socks, the creators conducted several tests: they trodden on broken glass, on Lego parts scattered on the floor.
Among the additional advantages of these socks, the manufacturer notes compactness and low weight (80 grams): they can be hidden not only in a traveler's suitcase or backpack, but simply in his pants pocket. Yes, and you can wash them in exactly the same way as standard socks.
With the necessary $ 10,000 to start production, the Skinners creators have already raised more than $ 600,000. The first shipment should start in August. The estimated retail price for socks is $ 45.