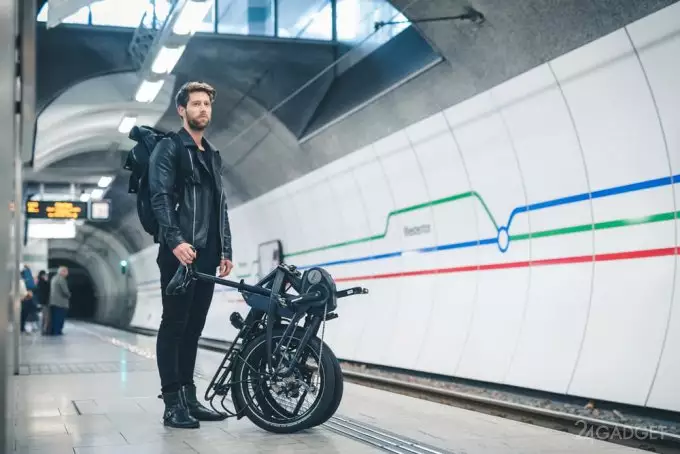 Vektron is another stylish electric bike with a folding design, which is designed for a difficult energetic life in a metropolis. In just 10 seconds, the user will be able to assemble / disassemble the electric bike and easily transport in the subway or bus. The priority task will remain only not to stain the neighbors and themselves with bulging wheels.
According to the developers, years of work have helped them develop a reliable folding bike design that will not deteriorate over time, will not break and will not become loose. The Vektron is powered by a 36 Watt Bosch motor located directly under the pedals, a 400 Wh Bosch battery located on the seat post, and a Shimano Deore linkage. The dimensions of the electric roller are 40.9 x 83.8 x 63.5 cm with a mass of 22.18 kg.
Vektron was developed by Tern Bicycles, and before starting the serial production, the developers launched a project on the Kickstarter site to collect the necessary amount of money to realize. The company is successful, but anyone can still pre-order on elektrobayk, investing $ 3 100.