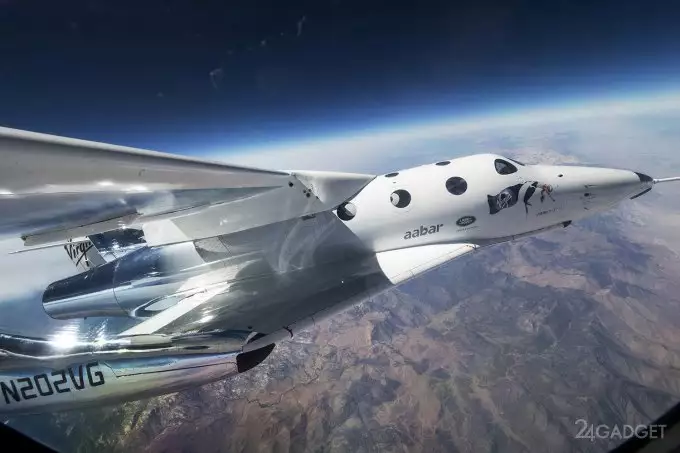 The private company Virgin Galactic (USA) has once again tested a suborbital tourist spacecraft. This time, SpaceShipTwo (from VSS Unity) almost conquered the threshold of space altitude. As previously stated by company representatives, they, following the US Air Force, mean by this term a mark of 80 kilometers.
Cosmpolan overcame a height of 82.7 km above the earth's surface, which, according to NASA and the U.S. Air Force, is the border of space, but according to international standards, this conditional line is located at an altitude of 100 km. SpaceShipTwo was lifted into the sky by a WhiteKnightTwo carrier aircraft. The current launch, like the previous ones, was carried out from an airfield located in the California Mojave desert. At an altitude of 14 km, the spaceplane freed up and turned on the rocket engine. The accelerator worked for 42 seconds, after which the apparatus from the stratosphere fell into the mesosphere and reached the previously announced height. The speed of sound was exceeded 2.9 times. Then SpaceShipTwo began to decline smoothly and landed safely in the same place where it took off.
Richard Branson, the owner of Virgin Galactic, was present during the test. According to their results, he announced plans for the first launch of SpaceShipTwo with tourists on board in March next year from the private spaceport \He is going to be one of these passengers.