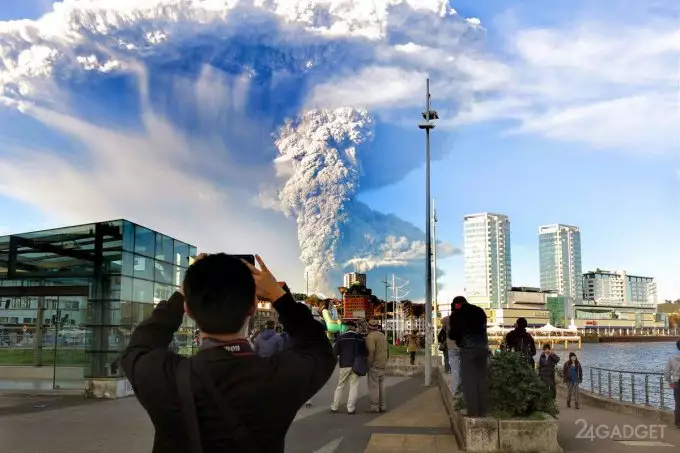 A symbol and proof of the development of any civilization are the objects being built. In modern construction, the main thing is to obtain benign cement. To produce it, incredible energy costs are needed. Cement production ultimately accounts for about 5% of the total CO2 emissions of the earth's atmosphere. Optimizing this process is imperative. Engineers at the Massachusetts Institute of Technology suggested using ash from volcanoes.
Indeed, raw materials in the form of volcanic ash are in almost any region of the Earth. It is full on the slopes and in the vicinity of extinct volcanoes. The active vents throw it out. The components included in its composition have already been peculiarly processed by high pressures and temperatures in the bowels of the earth. Similar to the industrial processing of the elements of our usual cement. Why not take ready-made material, saving on its preparation?
Before adding it to the cement mixture, it is advisable to crush the ash. You can experiment a lot. Researchers from the United States have done many tests with the concentration in the cement of ash (from 10 to 50 percent) and the size of the granules (from 6 to 17 micrometers). The best result was a reduction of almost a third of total energy costs during the organization of the whole complex of construction works. The actual figure will depend on the specifics of the object itself. As the authors of know-how emphasize, ashes will not improve the quality of cement. It will only turn out to be an inexpensive natural component that can become a substitute for man-made analogs that need serious energy expenditures to create. It is enough to exclude this process from the entire production chain. And resources will be spent minimally, and atmospheric emissions will be sharply reduced. The rest will be a matter of technology.