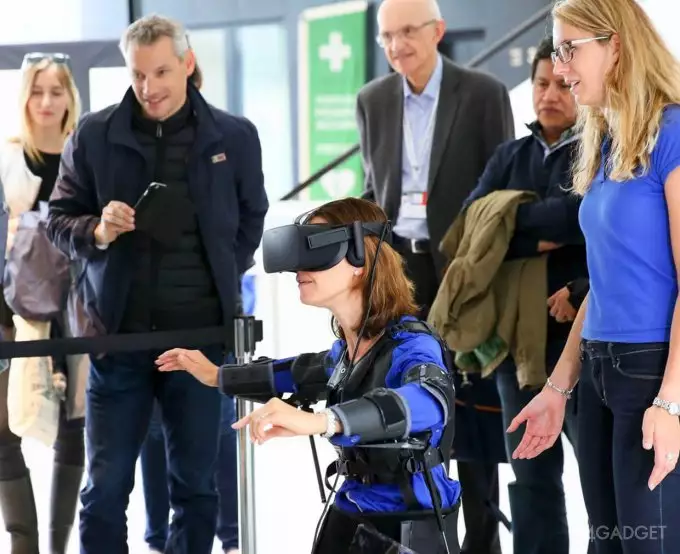 Many dreamed of controlling a flying drone, simply moving parts of the body like a bird. Now this opportunity has arisen thanks to developers from the Swiss Federal Polytechnic School of Lausanne, who introduced the FlyJacket system, which includes an exosuit with a virtual reality helmet. All this allows you to control the movement of the drone.
User and drone movements are synchronized. A person can spread his arms apart, and then tilt the body in any direction. The drone will respond accordingly to movements. Currently, only devices equipped with fixed wings are supported by the system. The exosuit has sensors that track movements, and devices that support the hands of a person so that they do not get tired. According to the researchers, such control is more efficient and understandable than a traditional controller.
According to the developers, the system has commercial potential. Karin Rognon, one of the authors of the development, said that the costume was designed with the intention of maintaining a low price for technologies and materials so that it was affordable. In addition, the size of the suit is small: you can put it in a backpack and go to a place suitable for launching. He sits perfectly on various types of torsos. Engineers are working on expanding the list of commands that the system supports. Among other things, it will soon be possible to control the speed at which the drone moves.