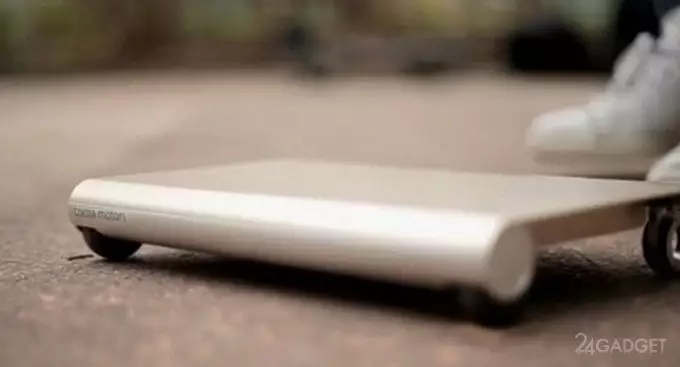 Last week, Lexus proved that its hoverboard is real. However, no matter how fans of the Back to the Future trilogy would like to acquire such a means of transportation, in reality in the near future it is unlikely to appear. At least simply because it needs the appropriate infrastructure, because the hoverboard uses a magnetic cushion.
There are more real, no less unusual, but very practical alternatives. For example, WalkCar.
The brainchild of the Japanese company Cocoa Motors, this skate-like vehicle can carry a person weighing up to 120 kg at a speed of 10 km / h at a distance of 12 km. The WalkCar fits in a backpack and runs on battery power. You can get to work at it, charge it during the working day and just go home the same way. It takes only three hours to fully charge.
The gadget is made of aluminum and weighs from 2 to 3 kg, depending on which version is for home or street. To get WalkCar enough to stand on it. Similarly, if you get off it, it is jammed. By moving the body weight to the right or left, you can rotate in the appropriate direction. In the fall, there will be a fundraiser on Kickstarter, and the device itself will appear next spring. It is estimated that the WalkCar will cost $ 800.