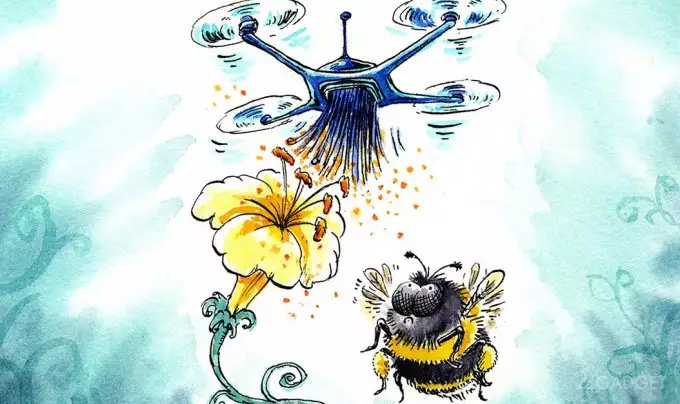 Walmart, the largest retail and wholesale chain in the world, seems to have seriously set about farming. The US Patent Office filed two applications for the invention of small bee drones.
In one case, Walmart patents drones that independently detect harmful insects and destroy them with the help of pesticides. Spot field orderlies will help farmers, as they will not allow the field to be pollinated with chemicals, which will save money and reduce the environmental burden.
The second type of small robots plays the role of bees in pollination of plants. Mechanical analogues are equipped with a spray, which will be used to distribute pollen to other representatives of the flora.
Such Walmart activity can be explained, on the one hand, by concern for the environment and for the survival of mankind (according to recent studies, the populations of these flying insects are becoming smaller every year due to changes taking place on the planet, if the bees die out, there will be no one to pollinate plants, which will adversely affect crop yields), and on the other hand, attracting farmers to cooperate with the largest seller of food products, which will help the corporation fight rents in the face of Amazon on the market of fresh food.