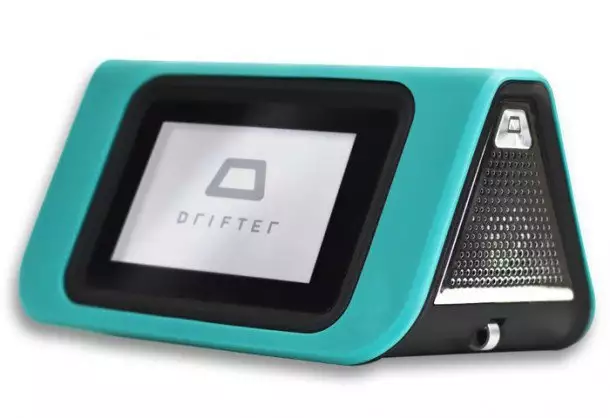 A pre-order for the portable Drifter speaker has opened, which is very convenient in that it will allow you to leave safe mobile devices. Unlike most of these gadgets, this speaker can play music without connecting to other devices. The gadget allows you to install various applications that can be controlled via the touch screen.
Drifter connects to mobile gadgets via Bluetooth or to wireless networks via Wi-Fi.
The volume of the built-in flash drive is 16 gigabytes, and the battery charge is enough for 8 hours of continuous operation. Drifter is running a customized operating system that allows you to download music using a number of applications and services. A camera is also available. The cost of the world's first "smart" portable speaker is $ 199. After the release, the gadget will be available for $ 300.