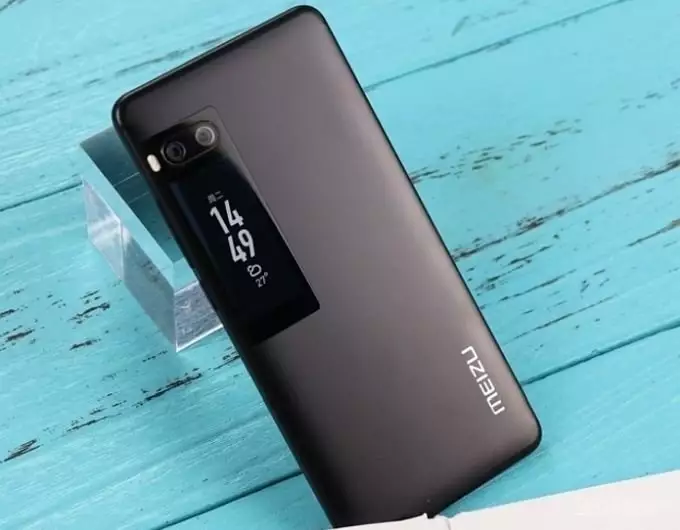 The flagship smartphone Meizu Pro 7 Plus, recently appeared on the market, has two displays. If you drop this gadget, then the risk of damage to the screen increases, which means that service centers will have more work. Is it difficult to repair an additional display? A group of enthusiasts decided to find out and for a start completely disassembled the smartphone.
The results of the experiment are as follows: 1. The front panel, as it turned out, can be opened quite easily. However, this can damage the cables of the main Super AMOLED display, as well as the mTouch fingerprint scanner, so you will have to proceed with extreme caution. 2. A horseshoe-shaped motherboard surrounding the battery on three sides is located just below the front panel. To remove it from the case, you will first need to disconnect the connector of the additional display, accessible from the front. 3. However, access to the secondary screen is blocked by the speaker and battery, which also have to be removed. 4. The display itself is fixed by gluing, and a lot of glue is used. To match the design of the rear panel, an additional screen is given a slight bend on one side.
As you can see, replacing the additional display will require almost complete disassembly of the entire smartphone, and a large amount of glue makes repairing this element even more difficult. Good luck and patience to those who decided to implement their plan.