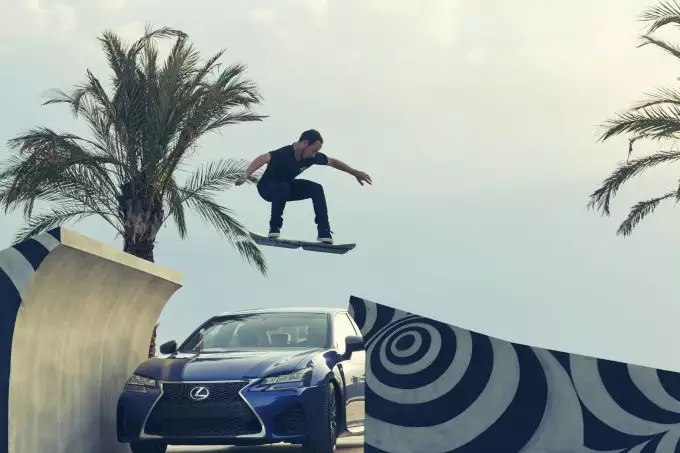 Today, Lexus has revealed all the secrets of a soaring skateboard called Slide, made like a flying board from the movie Back to the Future-2. The company spent about 18 months developing and testing the hoverboard. The video below demonstrates the capabilities of the Slide floating board.
The automaker was assisted in creating the hoverboard by the IFW Dresden Institute and its subsidiary evico, which specializes in magnetic levitation technology, and professional skater Ross McGouran became the test rider. Slide is not able to move on any surface, as it requires a magnetic "track" in the surface for riding – to demonstrate in Spain, a specialized skatepark with the appropriate coating was built. A pair of magnets and superconductors are installed inside the floating skateboard. To cool them, liquid nitrogen is used, which, releasing steam, adds hoverboard effect.
Skating on a hovering skateboard proved to be insufficient for riding a regular skateboard.
Slide has no wheels that make it easier to balance and move in a certain direction. The possibilities are also completely different. Slides on rails and railings (Grind tricks) are relatively similar to the usual ones, but it is difficult to perform Flip tricks on such a board. Unfortunately, the Slide hoverboard skatepark is the only one in the world, and the prototype itself exists in a single copy. Lexus has not yet planned mass production of soaring boards, which is a pity. Next is a video on creating and testing a unique skateboard.