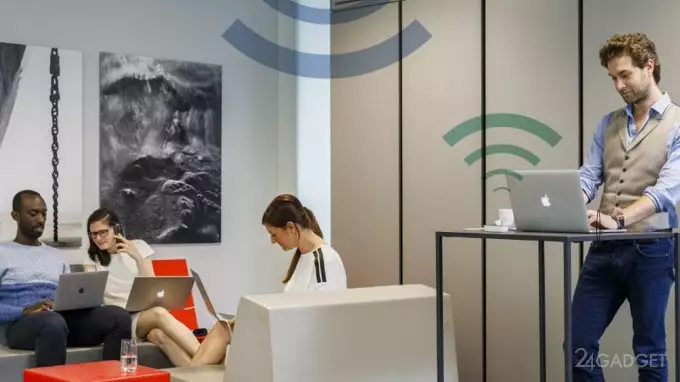 Some time ago, a very promising Li-Fi wireless technology was introduced, capable of transmitting data using visible light. It was assumed that the new product will be implemented in Apple smartphones. However, no further advances were made.
However, now Signify, the former Philips Lighting, has introduced Truelifi bulbs that use Li-Fi technology to transmit data to mobile devices and laptops using the visible light spectrum at speeds up to 150 Mbps.
At the same time, the company introduced transceivers capable of supporting Li-Fi technology in conventional lighting fixtures and transmitting data at speeds of up to 250 Mbps.The new product is primarily intended for public and office buildings, which will provide maximum coverage. To support the technology, a special adapter is required that is installed on the receiving mobile devices. Also, the devices should be located at a certain angle to the light source.
The use of Li-Fi technology will find application in hospitals where it is necessary to minimize the radio frequency radiation, which runs standard Wi-Fi modules. You can stop data transfer by simply turning off the light in the room. Currently, neither prices nor specific consumers of new devices have been disclosed.