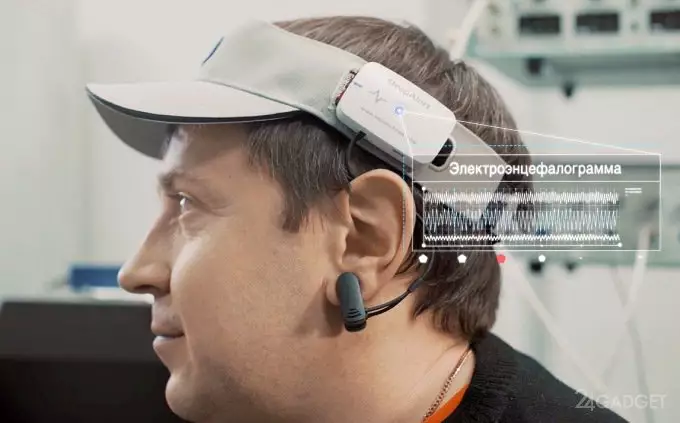 Every driver at least once had to resist fatigue and sleep. Most often this happens when it gets dark around, at this moment the biological clock of a person receives a command to \But even in such conditions, sometimes you have to go.
Many in this state often even fall into sleep, then wake up abruptly. Well, if this happens instantly, but sometimes even a second of delay can cost a life! What tricks do people go to fight against such failures: they drink energy, eat sweets, talk with passengers, turn up the music louder, open a window to get a stream of fresh air or turn on the air conditioning to cool. But all these are temporary solutions, especially if the fatigue is great, and you want to sleep very much. And it's worthwhile to understand that at least a quarter of severe car accidents occur due to sleep or just fatigue of drivers.
Domestic engineers created a \When worn on the head, it continuously controls the person. Tracking the encephalogram, the system gives an alarm signal during changes characteristic of the onset of sleep. It analyzes the "neurocap" and the balance of the driver's body, and the frequency of eye blinks. As soon as these parameters deviate from the norm, an alarm sounds again.
The mobile application is also designed to help the driver. \The application receives information from the device and processes it with special algorithms. It helps in fixing critical conditions of the driver, promptly informing both him and the dispatcher of commercial vehicles, if any, about the loss of attention and fatigue. They want to introduce a novelty in the part of Novgorod buses carrying children. Against the background of the tragic accidents with public transport over the past two years on Russian roads, this would be very reasonable.