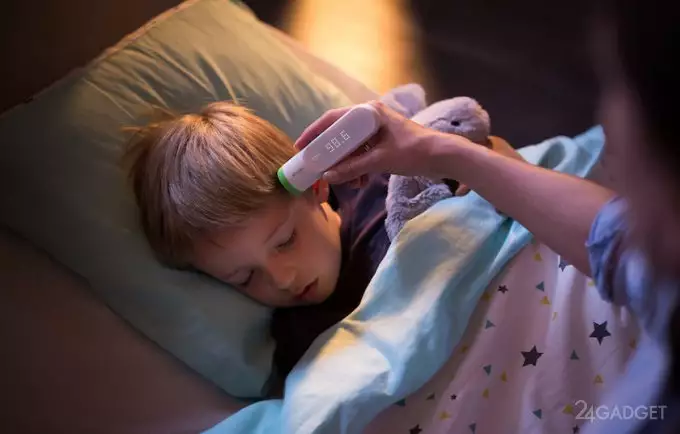 French company Withings has announced the start of sales of a smart thermometer Withings Thermo. The company specializes in producing innovative medical equipment directly for home use, and a smart thermometer is far from their first such development.
The novelty is equipped with many sensors that measure body temperature with high accuracy. Readings can be viewed on the integrated LED display in degrees Celsius or Fahrenheit. In addition, different temperatures are highlighted in green, yellow or red.
First of all, the device will be interesting for young mothers, whose children often can't sit for minutes, not to mention 5-7 minutes when measuring the temperature with an ordinary thermometer. A special application for Android and iOS has been created for the "smart" thermometer, which can track history of temperature measurements, its fluctuations and deviations from the norm. And if you wish, you can set a reminder and the program will remind you when the time comes to measure the temperature. The price for Withings Thermo is $ 99.95.