Christian Reber, the founder of Wunderlist, offered to buy Microsoft's popular task management application to avoid closing it. "It's sad that the company decided to close Wunderlist, despite the fact that people love and use it. Seriously, Satya Nadella and Marcus Ash, let me buy it back. Gather a team and focus on Microsoft To-Do and no one will be angry over the closure of Wunderlist, "Reber wrote on his Twitter account.
Microsoft acquired a task manager in 2015, rumored to have paid between $ 100 and $ 200 million for it. Later, the Redmond team launched its own Microsoft To-Do service, after which it became clear that the company was not interested in the further development of Wunderlist.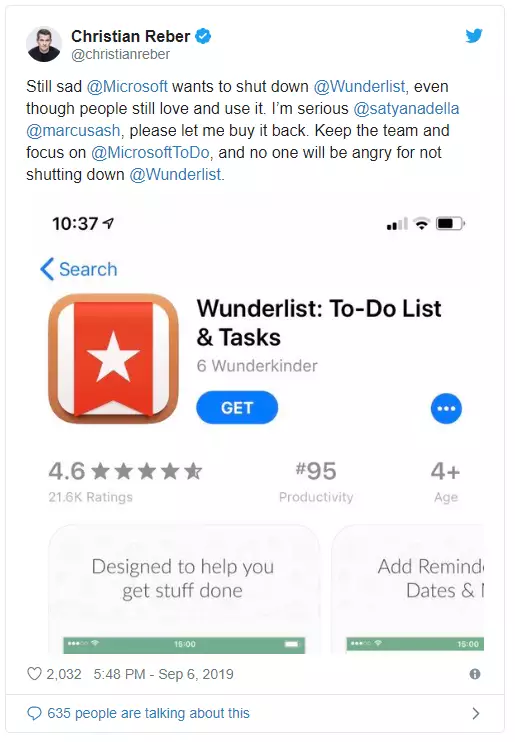 Christian Reber's service is still operational, Microsoft said it plans to close the application as soon as all its functions are available in Microsoft To-Do. While it is unclear when this will happen, Reber seeks to avoid this altogether. He is serious about buying Wunderlist, but there is no sign that Microsoft is ready to accept his offer.