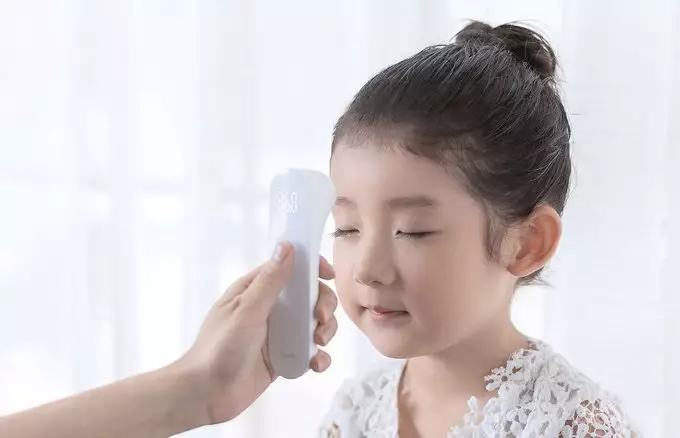 The head of Xiaomi showed at the presentation of brand new products the Xiaomi iHealth electronic infrared thermometer, created in collaboration with a manufacturer of health products. The model works on the basis of touch sensors, the measurement error does not exceed 0.2 degrees Celsius.
The first sensor, the Heimann IR sensor, collects body temperature readings in just one second. The second sensor reduces the effect of ambient temperature on the result.
To determine if a child or an adult has a fever, simply bring the device to the center of his forehead. At the end of the measurement, the device emits a vibrating signal.
The model is powered by three AAA batteries, the capacity of which is enough for 3000 measurements. Due to the lack of synchronization with the phone, the model costs only $ 20. The start of sales is scheduled for September 15th. Whether it will be in demand in a market where cheaper analogues can be purchased, time will tell.