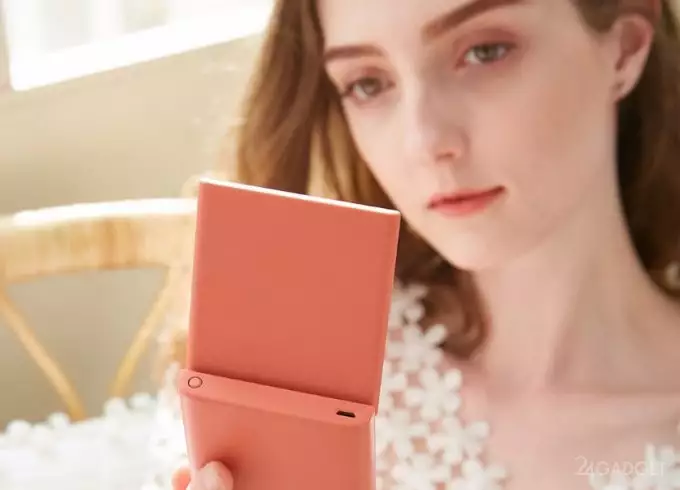 Xiaomi does not cease to amaze consumers with the latest products, aimed at combining various accessories and devices with power banks. This trend causes a real boom among fans of new sub-brands.
Women who pay great attention to the contents of their cosmetics bags will be impressed by the device called the VH Makeup Mirror Mini. First of all, this is a make-up mirror, and this is its main purpose. In order for a woman to get maximum comfort while caring for her face, the design of this accessory has been improved: it has two mirrors. The top is complemented by glass with a twofold increase, and the bottom is equipped with a backlight, the brightness of which is regulated by a button.
The 3,000 mAh battery built into the product allows it to be used as a power bank for gadgets in emergency cases. True, for this you need to find a place in the bag for the cable with microUSB to the connector of your smartphone. But charging 5V / 1A to the input and output will help you out more than once when you need to make an important call, and the battery suddenly runs out.
VH Makeup Mirror Mini will not become a burden for fashionistas: even the built-in battery did not significantly affect the size, and the makeup mirror is quite compact: 85 × 76 × 17 mm, and its weight is only 145 grams, like a regular smartphone. There will be options in three colors (orange, green and blue) with a price tag of $ 18.