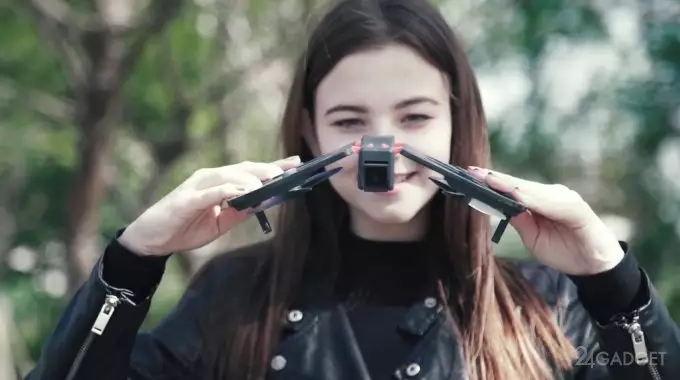 The Chinese company Xiaomi has combined two people's passions into one device and introduced the Funsnap iDol folding screwdriver with four screws.
Video is recorded in Full HD quality at 30 frames per second. The angle of rotation of the drone is from 30 to -90 degrees. Funsnap iDol can freeze at a specified height, circle around a subject, record videos from a high point. Via Wi-Fi, the drone can transmit video to a mobile device (smartphone or tablet) through which the aircraft is controlled, but only within 50 meters and in HD format (1280 × 720 pixels). Also inside the novelty there is a GPS module, an optical sensor and a barometer.
10 seconds after losing communication with the control device, the drone returns to its starting point. To prevent loss, you can adjust the flight zone. The device recognizes gestures and can take a photo or land after the appropriate movement of the hands.
The 1800 mAh battery will provide 10 minutes of Funsnap iDol flight. Together with the battery, the device weighs 360 grams. In the open state, the dimensions are 226x268x43 mm, and when folded, the width of the apparatus is almost halved.
Funsnap iDol can be ordered so far only in China for $ 141.