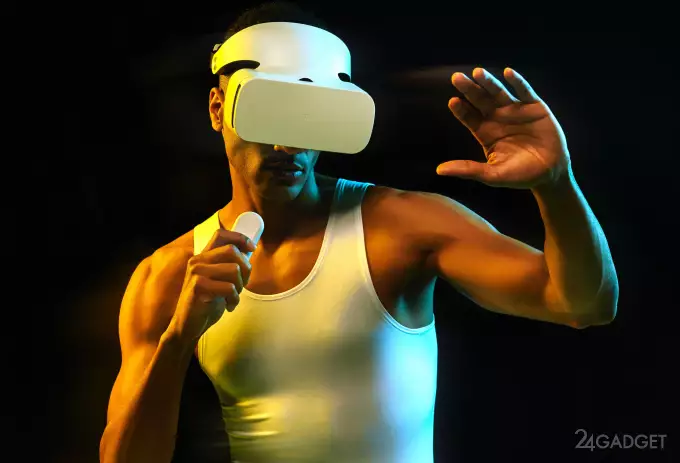 Xiaomi has announced the new Mi VR virtual reality headset, which is compatible with the Mi Note 2, Mi 5s, Mi 5s Plus and Mi5 smartphones that act as display and think tank. The helmet is made in a white case with black accents and is equipped with its own motion sensor and 9-axis touch controller.
The viewing angle in Xiaomi Mi VR is 103 °, 38-mm anti-glare lenses can be adjusted for people with vision problems, whether myopia or farsightedness. According to the developer, the delay in watching videos through Xiaomi Mi VR does not exceed 16 milliseconds. For example, in Samsung Gear VR, this figure is 20 milliseconds. Reducing the delay will help the user avoid unpleasant sensations (nausea, dizziness).
The complete controller is equipped with two physical buttons, it can recognize and track the movements of the user's hands in space in all directions.
More than 500 panoramic videos and about 30 different applications are already available in the company's online store. The cost of Xiaomi Mi VR is approximately $ 29, which is half the price of Google Daydream View, and three times lower compared to Samsung Gear VR.