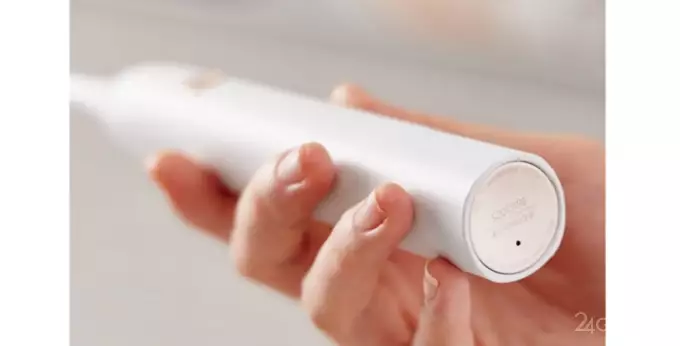 The Chinese company Xiaomi surprised with a new addition to its range of gadgets. The new device is called Soocare X3 and it is an electric toothbrush with a built-in Bluetooth module. With it, she connects to a smartphone, although the application shows only basic statistics and charge level.
The brush was not created directly in Xiaomi, but the Chinese will spin it and sell it. The device is equipped with a sound vibration generator, which causes the head of the toothbrush to oscillate with a frequency of 37,200 times per minute.
The hairs on an electric gadget are only 0.152 mm thick and are manufactured by DuPont, a company known in this segment. Xiaomi's product is also water resistant and equipped with a 1000 mAh battery. The Chinese promise that its capacity will last for 25 days. The brush will be priced at $ 35.