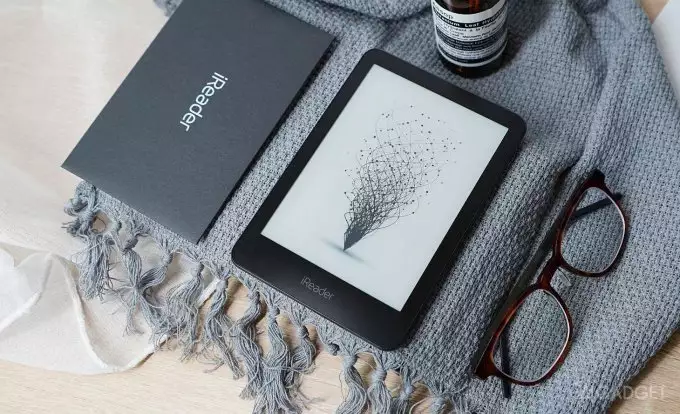 Xiaomi manufacturer entered the e-book market with the first branded reader iReader T6. The development is compact and thinner than many smartphones. It was equipped with a decent black and white touch screen with a diagonal of 6 inches, a resolution of 1448 x 1072 pixels and a pixel density of 300 ppi. The display is based on E-Ink technology or Carta 1.2 electronic ink. There is a backlight with 20 levels of brightness.
Inside there is a Freescale i.MX6 ARM processor and 8 GB of internal flash memory. E-books weigh little, so this is more than enough. The battery capacity is 1,500 mAh. This should be enough for several weeks of work offline. It is controlled by the iReader T6 iReader UI 2.0 operating system with a built-in dictionary. The device recognizes almost all common e-book formats: TXT, PDF, ePub, UMD, EBK, MOBI. You can use Wi-Fi, cable or a company store to download content to the reader. Also implemented access to the online store, which hosts hundreds of thousands of books, magazines, manga, comics, etc.
The weight of Xiaomi iReader T6 is 158 grams and the thickness is 7.4 millimeters. The body of the device is made of plastic. Xiaomi's iReader T6 is already available in China for $ 139. They sell a branded cover-book to it, which, when closed, puts the device into standby mode. The cost of the accessory has not yet been announced. Is there support for English and Russian, is not known.