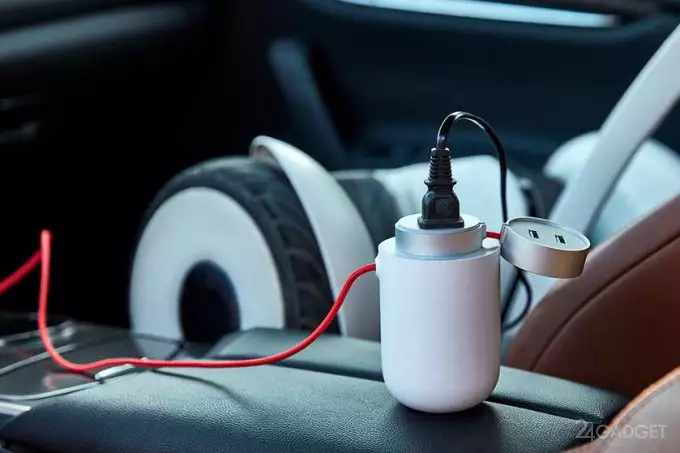 Xiaomi introduced the new car charger Mi Car Inverter, which provides consumers with the ability to charge not only mobile devices via USB ports, but also other electronic devices through a wall outlet. This may be a camera, a drone, a laptop power supply and other devices.
The original Mi Car Inverter form factor is presented in the form of a steel cylinder with a hinged lid that opens two USB ports and one outlet. On the hinged lid are USB-connectors, allowing you to recharge two devices. The current strength is up to 2.4A and 3.1A when charging two gadgets at once. The voltage is 5 V. The socket gives out power of 100 watts.
Mi Car Inverter is designed primarily for the Chinese market, as the outlet meets Chinese standards and is not compatible with a European plug. Using an adapter will somewhat complicate the charging process, since the adapter itself will need to be stored separately.
Powered by Mi Car Inverter from the cigarette lighter socket. The device has six degrees of protection, including short circuit, overload and undervoltage.
In China, Mi Car Inverter sells for $ 31.