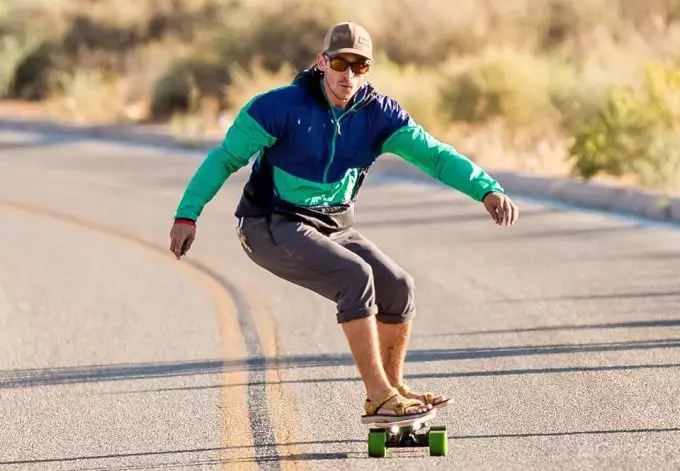 Xiaomi raises money for a budget electric backlit skateboard from ACTON. This startup from the United States decided to enter the Chinese market with its product, which differs from the similar affordable price.
ACTON Smart Electric Skateboard equipped with a 500 W DC motor. Elektroskate can accelerate to 22.5 kilometers per hour, climb the road with a 15 ° slope and overcome 12 kilometers on one full charge. You can control the speed using the included remote control. There is an application for smartphones that works with the iOS / Android OS and adjusts speed limits based on the ability to ride a skateboard. The ERS system stores energy during braking. It takes 90 minutes to replenish the battery capacity from the network.
The hull of the vehicle is made of an aircraft-grade aluminum alloy using Canadian maple. The dimensions of the electric board are 70 x 20 x 13.5 cm with a weight of 5 km, the carrying capacity is limited to 100 kg. Along the contour of the device there is a LED-backlight that can glow in different colors, which is effective and useful in the dark.
ACTON Smart Electric Skateboard will cost 999 yuan in the Chinese market, which is approximately $ 155. According to experts, this skate is a simplified version of the ACTON Blink S model, which is sold in the manufacturer's store in the United States for $ 400. The latter drives a little faster and charges faster (up to 100% per hour). But the cost of the Chinese version is two and a half times less.