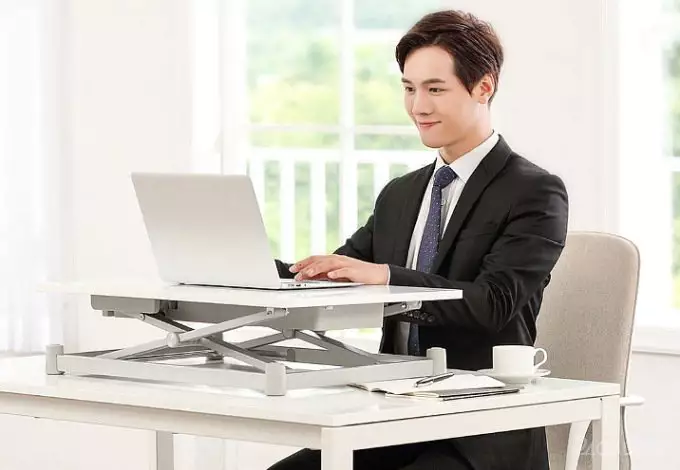 Think, if you are not a big boss in the office in which you work, then you can't even dream of a workplace created individually for your physical parameters? It is possible, and not only to reflect, but also to personalize it as required. This will help the Xiaomi Leband Electric Standing Desk gadget.
(Click on the image to view the animation) Xiaomi Leband Electric Standing Desk is a compact mechanical stand for a laptop or desktop computer, installed directly on the table. The minimum height of the accessory is 7.2 centimeters, the maximum is 40 cm. The product will withstand a load of up to 15 kg, and for games with height there is a special button on the left side of the gadget. You can work with the novelty both sitting and standing. You can calculate the ideal personal parameters in the mobile application.
The cost of the stand is $ 129, but it is still possible to purchase it only through Youpin's special corporate crowdfunding service.