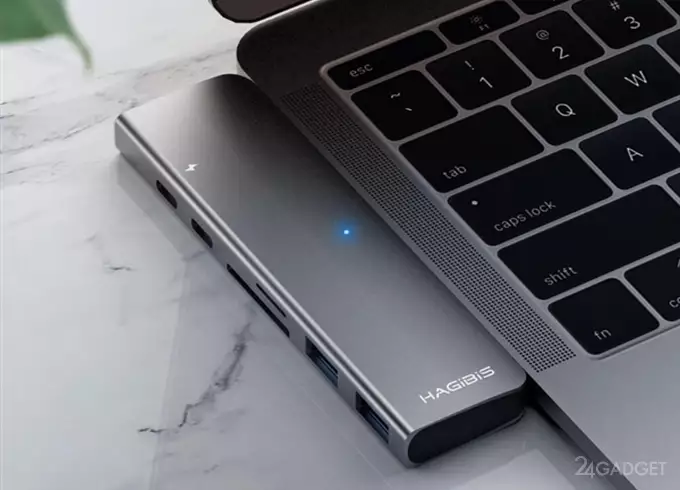 In the Chinese online store of Xiaomi, a useful gadget for a mobile device from another manufacturer has appeared. This is an accessory for the MacBook.
Haibeisi is a docking station that adds an Apple laptop to the memory card slot and additional connectors: Thunderbolt 3, two USB 3.0, HDMI, USB-C. Very convenient device. Especially when you consider that in the notebooks of the \This with a large margin is enough to transfer movies from one gadget to another or all the user's photos and documents.
The Haibeisi casing is made of aluminum alloy, its dimensions are 117 x 32 x 10 mm. The docking station can charge your Macbook and mobile devices, its combined power is 100 watts. Even more pleasant is its cost to end customers, amounting to only $ 29.