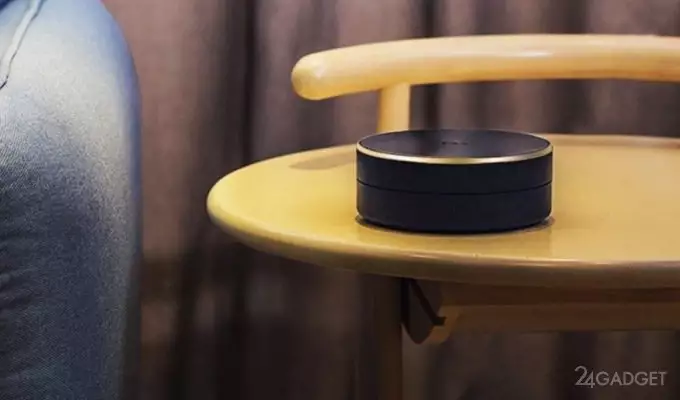 Xiaomi has expanded its line of network devices with a curious gadget. Heiluo Cat Drive is a cloud storage for home use (storage of documents, music, video and photos), working through a Wi-Fi network. It is convenient to store digital content in it – no worse than in the usual cloud services or on your PC's hard drive. With the gadget, no payments or subscriptions are required.
The gadget looks like a stylish round \The height of the cylinder is 52 mm, the diameter is 130 mm, the weight of the gadget is 370 g. In fact, we are talking about an external drive equipped with a network interface. From the filling of Heiluo Cat Drive, you can note a 2.5-inch hard drive with a volume of 1 terabyte. Also inside there is a 2-core Armada Dual Core processor with a frequency of 1.0 GHz, 512 MB of RAM and 8 GB of internal memory.
There is a gigabit Ethernet port that allows you to connect storage to your home network. It turns out a personal, and most importantly, free cloud. Viewing or copying files occurs through the application or the web interface present on cameras, computers, mobile devices.
Xiaomi Heiluo Cat Drive supports multiple accounts simultaneously. In other words, several users will be able to use the cloud at once. You can also back up. The cost of the gadget is $ 110.