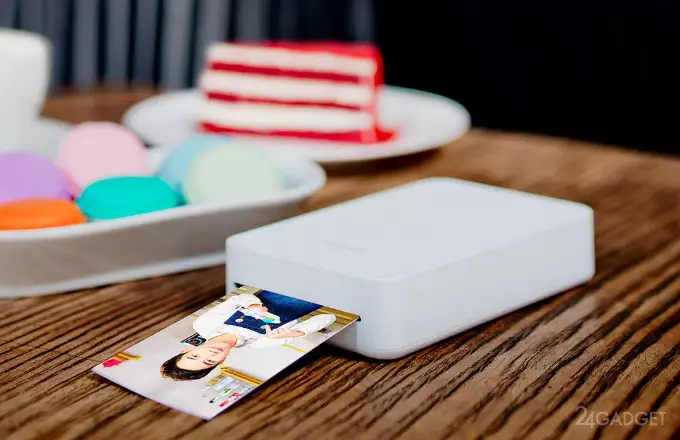 Chinese manufacturer Xiaomi has launched crowdfunding fundraising for the production of affordable Xprint Instant Mobile Photo Printer. It helps print pictures anytime, anywhere. The application, equipped with augmented reality, allows messages hidden in photos to come to life directly on the smartphone's display.
The gadget uses sublimation printing technology similar to Zink technology. A print head produced by Kyocera transfers the image onto paper. The accuracy reaches 0.087 mm, the resolution is 300 dpi. The print size is 86 x 54 millimeters. They can be stored without loss of color for decades.
The owner of a miracle technology can purchase a special cassette designed for two dozen shots. Data is transmitted via Bluetooth, an NFC chip is provided for quick connection. There is an application for iOS 9.0 and higher and for Android 5.0 and higher, which makes it possible to link videos to photos.
The device works like Apple Live Photos. Recognizing the picture in a split second, the smartphone turns it into a virtual screen on which the selected clip is played, recorded during shooting at a frequency of 120 frames per second.
The photo printer weighs 237 grams, its dimensions are 133 x 80 x 27 mm, the built-in battery capacity of 650 mAh is enough to print two dozen photos.
The cost of an Xprint Instant Mobile Photo Printer in China is approximately $ 63. Each paper cassette will cost about $ 6 more.