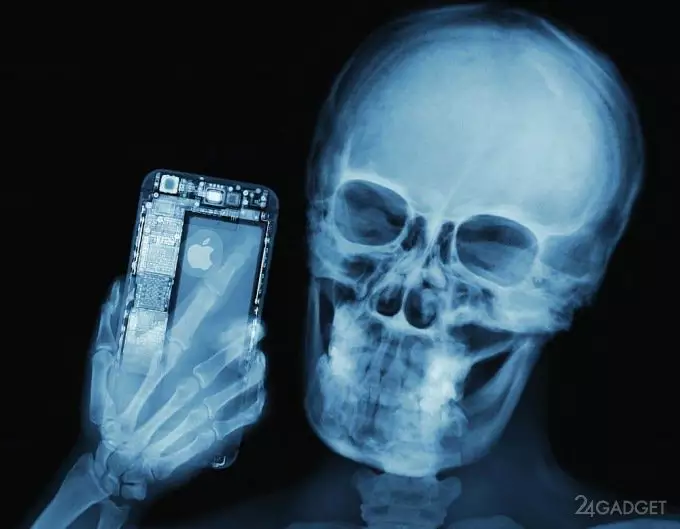 We are used to the fact that x-rays are usually taken to check the state of health, but Nick Veasey, an English photographer from England, used an x-ray machine to create artistic images of various mechanisms, technical devices, animals, plants, and so on. This demonstrates many of the details previously hidden to our eyes.
The idea of Nick Visi is to place a technical object in a closed dark room-box, isolated from x-ray radiation. The studio houses several x-ray machines that shine through objects in different projections. Pictures are taken on an x-ray film placed on the opposite side of the object from the x-ray apparatus. Remote and life-size shooting. For large technical devices it is necessary to use several (sometimes hundreds) films.
Then the images on the computer are thoroughly processed, "glued", the optimal contrast is selected to highlight the necessary details and the x-ray photograph is ready. The task is extremely painstaking, but well paid. For realism, skeleton mannequins are placed in some objects. The Visi collection has pictures of a Boeing, a tractor, a bus and other technical devices.