YouTube from today – September 1 – introduces new rules for displaying the number of subscribers for mobile applications and its web version. Corresponding changes were announced back in the spring.
So, if yesterday the channel had 12 345 678 subscribers, now it is purely displayed as 12.3 million people. For a different number of subscribers, rounding will occur in different ways, as in the table below: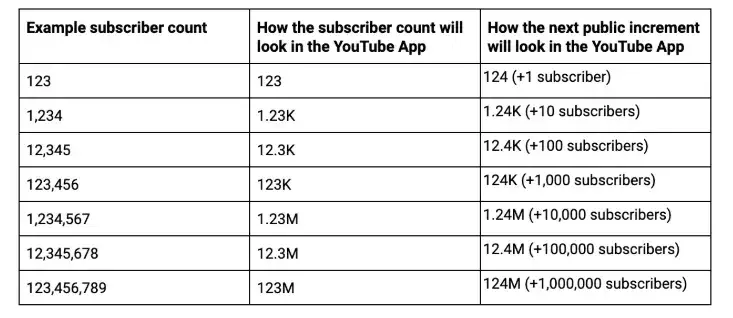 According to the leadership of video hosting, the innovation will switch content authors from constantly counting a new audience to the creative process. True, bloggers themselves will be able to see the exact number of subscribers in the Creative Studio.
"Although we know that not everyone will agree with the current updates, we hope that this is a positive step for the community," the developers said in a statement.
Earlier, Google said that it would kill embedded chats on YouTube. In August 2017, they appeared in mobile applications, and later in the web version. As an alternative, Google offers to share links to videos in instant messengers and social networks.