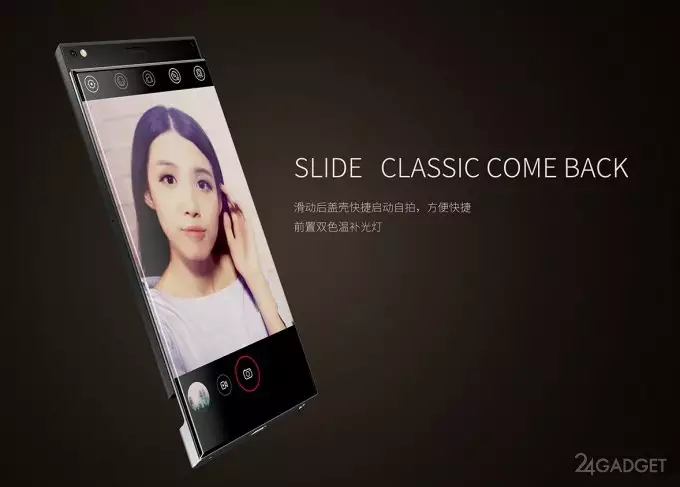 The Xiaomi Mi Mix experimental frameless smartphone, which has become affordable for buyers, has made a lot of noise, and now ZTE is showing renderings of an unusual frameless slider. According to preliminary data, the future novelty with a movable panel that provides access to the speaker and a front camera with LED flash will not remain just a concept on paper, but will enter the market, diversifying the composition of the Nubia line.
The manufacturer will prepare five types of rear panels with leather, aluminum, wood (two options) and a plastic surface. Perhaps they will be replaceable and will be able to carry not only an aesthetic function, but also a practical one, for example, they will accommodate an additional battery.
Judging by the renderers, the front side will be completely \fingerprint. The volume rocker and the power button will be placed on the right side of the smartphone.
Unfortunately, there is no information about the internal content of this frameless smartphone-slider, as well as whether it will actually see the "light" and, if so, when will it happen. In addition, the story with the ceramic, and therefore fragile, Xiaomi Mi Mix, which is released in a limited edition, can be repeated.