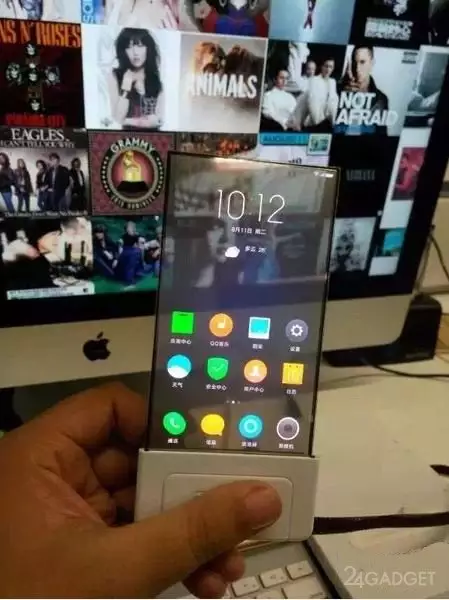 Lenovo-supported startup ZUK introduced a working prototype smartphone with a transparent display. According to company representatives, a mobile device is capable of performing all standard tasks: receiving and transferring calls, displaying images, launching a music player and so on. The technology that is used to produce such displays allows you to display a fairly colorful and high-quality picture. Unfortunately, there is no video of how the prototype functions, there are only photos from the presentation.
Previously, other large companies demonstrated prototypes of similar devices. Difficulties with the release of smartphones (similar mobile phones already exist) with transparent screens are associated with the need to covertly fit a voluminous set of components, including batteries, as well as provide a certain degree of light transmission for outputting a readable image.
By the way, in addition to the prototype, ZUK introduced a very real smartphone – it became the first startup device. Z1 got a 5.5-inch screen with Full HD resolution, a Snapdragon 801 chip with an LTE modem, 3 GB of RAM and 64 GB of internal memory, a 13-megapixel camera, a fingerprint sensor, a USB-C connector and a 4100 mAh battery.